BUILD A CUSTOM KIT: BOREAL + SHEATH + EXTRA BLADE
what the pro's are saying
I've used the BOREAL21 saw for years, in many different terrains, on many epic adventures, for weeks at a time. The BOREAL21 has always done its job efficiently. There are no pieces to loose, out in the backcountry, which is very important. I trust my life on my gear and I repeatedly bring this saw with me on backcountry, fly in canoe trips, far north winter camping tips, and when I'm just playing around building forts in the woods.
Joe Robinet
Bushcraft Expert, Wilderness Tripper, Youtuber

The first thing I noticed after adding the BOREAL to my outfit is that I started having bigger, hotter and longer-burning fires with less effort, and I got them going faster too. The saw is durable enough to face the rigours of long northern paddling trips year after year but light enough to bring on multi-day backpacking treks. The saw snaps together tightly to give it a solid, unyielding feel and the saw blades can be swapped out in the field without the use of tools. The Boreal21 is the perfect balance between durability, length and weight - it gives you the packability of a folding saw, without losing the functionality, durability and rigidity of a fixed bow saw. This means it's excellent for both horizontal and vertical cutting, making it a better choice for both bucking and felling than a one-man crosscut saw, which are notorious for binding when used horizontally. The Boreal21's handle is very comfortable as well which is key for heavy use. All these things make the Boreal21 the best camping saw available in my opinion.
Jim Baird
Adventurer, videographer, writer, photographer. Winner of Alone Season 4
The Agawa Canyon Folding Buck saw is one of my "Go To" tools for the Woods, when it comes to shear stacking of Fire wood on a cold night this saw is hard to beat. The construction is heavy duty and the frame is solid making it a viable long term option for any Hunting Camp or ATV use. I am confident that this tool is a lifetime purchase and well worth the investment. The engineering behind the storage and dis-assembly of this saw are unsurpassed in the current market giving it great advantage when space is limited for gear storage or when used with a Backpack setup.
Dave Canterbury
Survival Expert - Pathfinder Survival School
"The BOREAL21 pack saw is the most rigid and powerful aluminum-frame folding saw i've found. It assembles in seconds and quickly rips through thick logs. I'm pretty picky about equipment. When I find something exceptional I tell the world. And your saw is exceptional! It goes together in seconds, has a long blade for easy cutting; it will cut large diameter logs…and, the blade is all-toothed, which means it will saw about 20 percent faster than blades that have rakers. Where on earth did you find these wonderful "all-toothed" blades? At any rate, this saw is the best currently produced folding saw I've found."
Cliff Jacobson
Canoeist, author and outdoorsman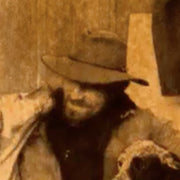 What an excellent piece of equipment, very sturdy and well made, compact and very effective. This saw is an absolute weapon, it hauls ass through wood, cuts bone like butter and packs down very small. Its comfortable to use and makes short work of any task its put to. Highly recommended and in my opinion - its the best saw on the market.
JOSH JAMES - Kiwi Bushman
Adventurer - Hunting, Fishing, Family, Gardening, Cooking, DIY
If there was a Saw that ruled them all it is this one, I spend a lot of time in the woods and for many years i have spent way to much time and energy using other so called bush crafting saws. This saw with the Aggressive Sidney Rancher blade is simply untouchable. I now finding myself looking for things to saw, trees be very afraid
Douglas B.
GIVING BACK
The team at Agawa Canyon believes that wildlife and environmental conservation is vital to us and future generations.  We are pleased and privileged to donate 1% of our annual sales revenue wildlife and conservation related charities.