Everything you Need!
Our BOREAL kits empower you to tailor your gear to match your
unique adventure and style precisely! Select from a variety of sheath styles
and additional blades to craft the ultimate kit for your BOREAL saw.
Build it The Way You Want it!
How to build your kit:
Choose your saw ---> 15IN /21IN /24IN
Choose your blade ---> All Purpose / Agressive / Hunter
Choose yur backup blade in the ---> All Purpose / Agressive / Hunter
Choose your sheath ---> Cordura / Crazy Horse Leather
Photo Credit: Joonas Lepp
Learn more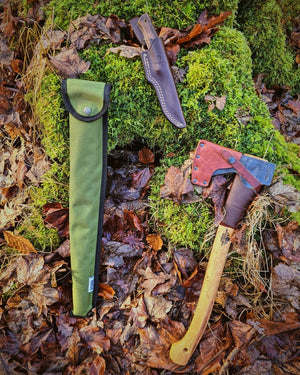 A Perfect Addition
Enhance your adventure experience by incorporating the BOREAL kit into your arsenal! This esteemed companion seamlessly complements premium adventure gear, ensuring you will never be disappointed by the performance and unwavering dependability of the BOREAL family.
photo credit: @filosofiabushcraft
Learn more